About Black Tie Sounds...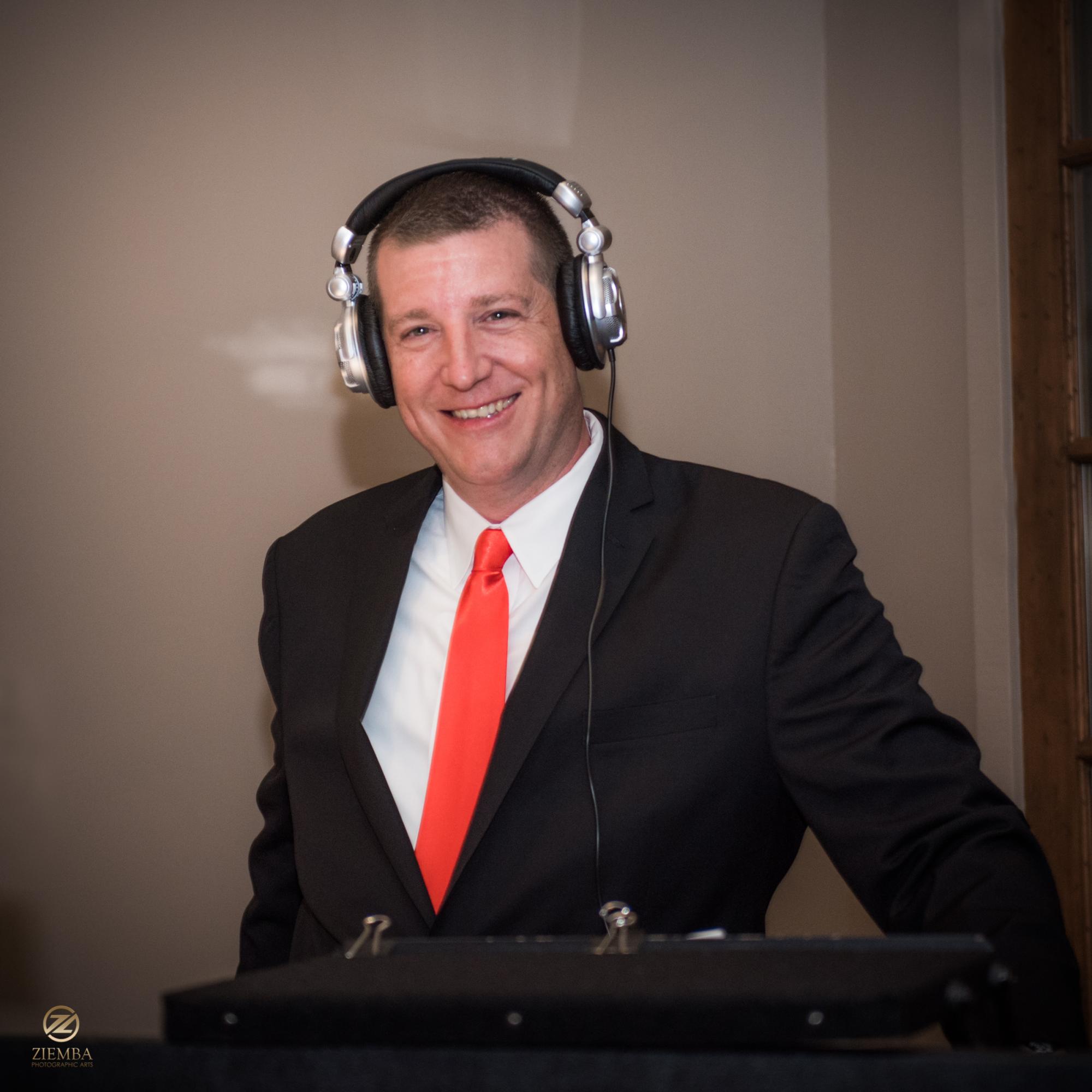 My career as a DJ/MC started in College Station, TX back in 1995. One evening the DJ didn't show up for his shift at the bar that I worked at. My manager asked me if I would like to give it a shot, and I said "Yes" being the person that will try most things once. I have been DJing ever since that day, and most of my carreer has been DJing for weddings. The peak of my career started when I entered the wedding industry back in 2010, and I realized that performing at weddings was a passion of mine.
I have performed at over 450 weddings as the DJ and Master of Ceremonies over the years, and my skills and knowledge improve with every wedding that I perform.
On August 5th, 2019, I married the woman of my dreams. I have 3 beautiful daughters.... two of the girls are twins, and one is in college at Texas State University in San Marcos, TX. All of the ladies in my life are the support and drive that keep me going every day!
It's been more than a decade and Black Tie Sounds and Lighting remains one of the most popular DJ teams and entertainment companies in the region. I'd like to think it's because I am unmatched in musical knowledge and have an unrivaled library of songs, but in truth it's because I really know how to connect with an audience and set a mood.
I am fanatical about music and sound, especially when it comes to being behind the decks. I pay a lot of attention to details, reading the crowd and feeling the energy of the event. That's what lets me pick the right songs and create a fantastic mood. For me it's all about the right mix and not just the music, but the right mix of personality, showmanship, and professionalism.
* I started my DJ career in 1995 in College Station, Texas in Northgate.
* I have over 10 years of experience as a DJ and Master of Ceremonies.
* I have performed at over 450+ weddings as a DJ and Master of Ceremonies.
* I served as the office manager and DJ for one of the largest DJ/MC companies in the Dallas/Fort Worth area for two and a half years.
* I attend DJ and emcee conventions, workshops and training to keep up with the current and future trends of the wedding industry.
* I was the Entertainment Category Winner and my clients were the Overall Winner of TLC's "Four Weddings" TV show. Season 10 Episode 1 "...And A Texas Showdown"
I absolutely love my job, and I enjoy every aspect of being a wedding DJ/MC. In my job, I get to work from home all week and spend time with my family. On the weekends, I get to provide an exciting atmosphere for people to have a great time and dance. Most people dream of a job like this.....I get to live it everyday!